Introducing you to the new  face remedy, Rice Algae Peel Off Mask, a powerful skincare product that can help brighten your skin and leave you with a more youthful glow within  minutes.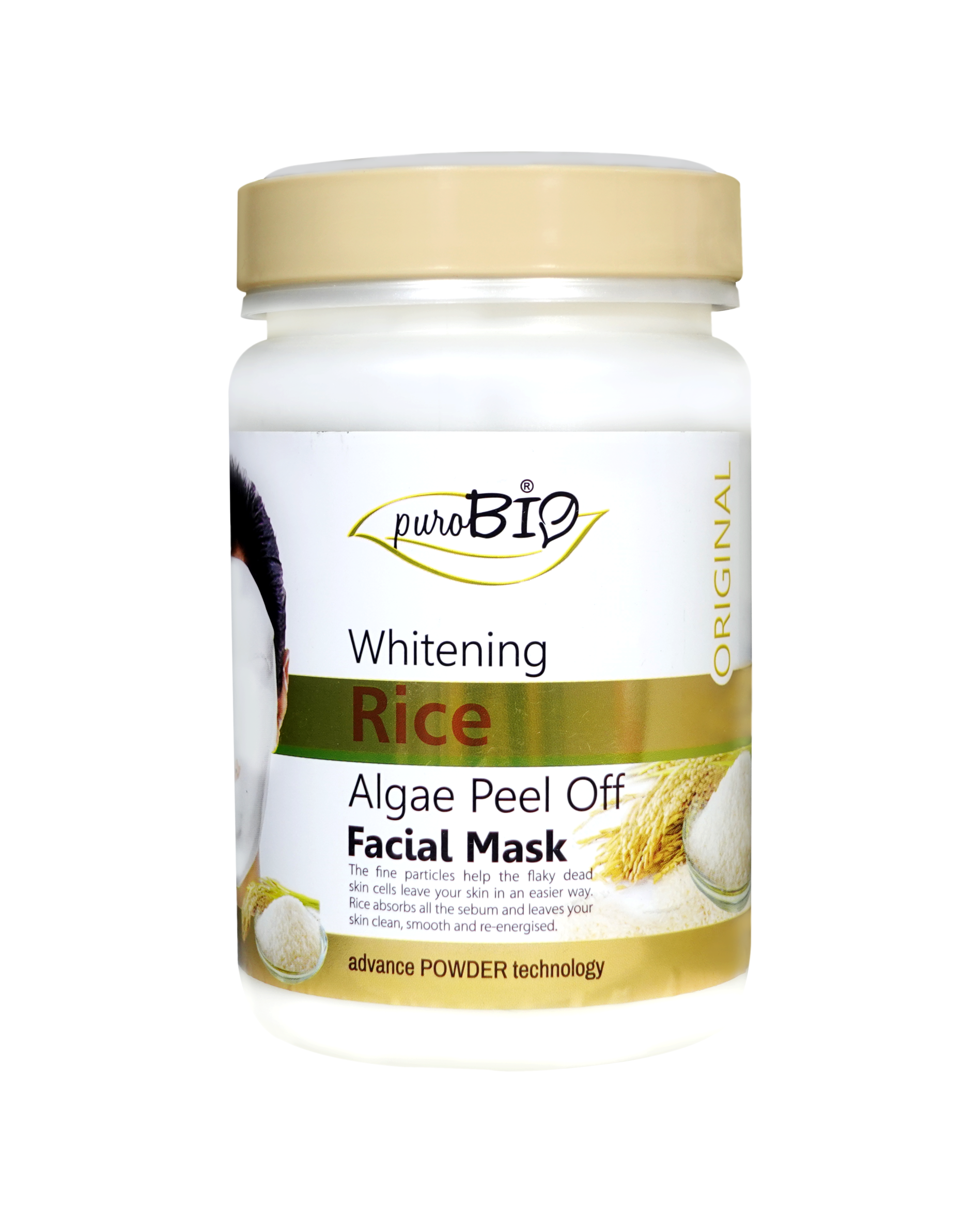 What is Rice Algae Peel Off Mask?
Rice facial mask is a unique skincare product that uses the power of rice starch and algae extract to exfoliate, hydrate, and brighten your skin. This product is free from parabens, silicones, and synthetic fragrances, making it a great choice for anyone looking for natural, gentle skincare.      
 
How to Use Rice Algae Peel Off Mask?
Using Rice Algae Peel Off Mask is easy. Start by cleansing your skin thoroughly with your favourite cleanser. Next, apply a generous layer of the mask to your face, avoiding the eye and lip areas. Allow the mask to dry for 10-15 minutes, or until it has hardened. Finally, gently peel off the mask starting from the edges, and rinse your face with lukewarm water to remove any residue.      
 
What are the Benefits of Using Rice Algae Peel Off Mask?
After using Rice face Mask, you'll notice an immediate improvement in the appearance of your skin. Your complexion will be brighter, smoother, and more even, with a noticeable reduction in the appearance of fine lines and wrinkles. Plus, the added hydration from the algae extract will leave your skin feeling soft and supple.      
 
Where to Buy  Rice Algae Peel Off Mask?
If you want to try out the new Rice Facial Mask for yourself. This product is suitable for all skin types, and is perfect for anyone looking to brighten and rejuvenate their skin. Just go to Cosworld and see rice facial mask and other 30 verients of Algae peel off mask.
 
Conclusion
If you're searching for a natural, effective skincare product that can help brighten and rejuvenate your skin, look no further than the Rice face mask. At Cosworld, we're proud to recommend this amazing product, and we can't wait for you to try it out for yourself!
See here to know : Amazing Benefits of Vitamin C Face Mask: Everything You Need to Know